About us
Our company, Zaklad Uslugowo-Produkcyjny Sadlocha & S-ka S.C.,
was established in 1994, in the beginning under the name Sadlocha Jacek i S-ka. Having many years of experience, we render services of metal machining. Our customers have always esteemed high quality and timeliness of our services. We produce parts for machines and devices used in construction industry, food industry and specialised vehicles. Currently our main customers are:
Services
The metalworking services we provide include:
Partners
We are open and honest. We build our business ethics on this basis. We are trustworthy partners who always fulfill their declarations.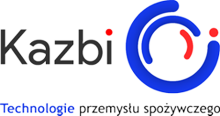 SADŁOCHA i S-ka S.C.
Proin iaculis purus consequat sem cure digni ssim donec porttitora entum suscipit rhoncus. Accusantium quam, ultricies eget id, aliquam eget nibh et. Maecen aliquam, risus at semper.
Contact
Check the prices of our machining services, write to us:
Nasz Adres
ul. Gen. Józefa Hauke Bosaka 1, 25-950 Kielce
Telefon
608 531 480
41 361-67-48